Texas No-Fault Car Accidents
EXPERIENCED CAR ACCIDENT ATTORNEY IN AUSTIN
When it comes to car accidents, states are deemed to be either a "fault" or "no-fault" state. This largely determines how victims of car accidents are paid insurance, with no-fault states forcing insurance companies to provide coverage no matter who is at fault for an accident and fault states putting the burden on the driver or party who was at fault for the accident. Texas is considered a "fault" insurance state, meaning that victims of car accidents caused by other people do not need to seek coverage from their insurance company or pay for the damages themselves.
Unfortunately, we at the Law Offices of Vic Feazell, P.C. know that many victims of car accidents in Austin do not receive the compensation they deserve after they are harmed in an accident due to the actions of another party. However, in such a situation, a person has many legal options available to help them pursue the financial coverage and assistance they need. We encourage you to contact our firm as soon as possible to discuss your unique circumstances with an Austin car accident lawyer.
Call (254) 938-6885 to schedule a free initial consultation with an Austin car no-fault attorney.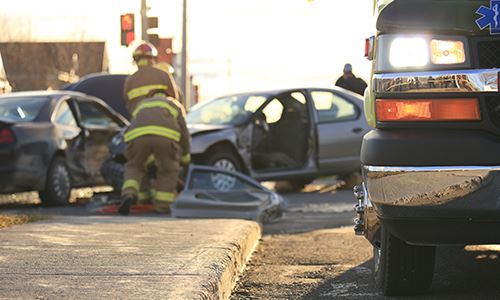 A CLOSER LOOK AT STATE CAR INSURANCE LAWS
As a Texas driver, you are required to obtain minimum insurance coverage, including:
$25,000 in bodily damage
$25,000 in vehicle damage
If an accident occurs and another driver does not have this coverage, he or she may have to pay out-of-pocket expenses for the damage caused to you or to your vehicle because Texas is a "fault" state. Basically, what this means for you is that, in almost every case of a car accident, someone will be found to have been at fault. This means that the other party or their insurance provider must provide compensation for the injuries and damages.
SPEAK WITH OUR KNOWLEDGEABLE LEGAL TEAM AFTER AN ACCIDENT
If you or someone you know has been hit by another vehicle in Texas due to their negligence or actions, you should be provided the appropriate compensation, something which the Austin car accident lawyers at the Law Offices of Vic Feazell, P.C. can help you pursue. Whether you are seeking restitution for a personal injury or the wrongful death of a loved one, we are here to help.
Call (254) 938-6885 to discuss what legal options you have available to you and to find out how we can help you after you've been involved in a car accident.
Recommended Reading:
Read From Our
Many Satisfied Clients
If we don't put money in your pocket, you don't owe us anything.
"I was involved in my case as if I was on the team, and that made me feel comfortable with them."

Marquisha D.

"They really fought for me to ensure I received what I was entitled to. If you want a law office that cares about you and not a quick buck this is definitely the office for you."

Sonya D.

"I highly recommend Jonathon Zemek, the paralegal that worked on my file and kept me updated on a consistent basis. I am happy with the outcome and their professionalism throughout the whole process."

Monica R.W.