After an accident, many people cannot return to work and face mounting medical bills on top of injuries and pain that may have left their lives in shambles. Getting back on top isn't easy when the insurance company looks out for their own interests and hiring an attorney seems simply far too costly.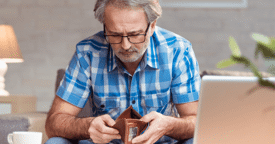 However, hiring a personal injury attorney to take on your case is not only advantageous but is absolutely financially possible, even for injury victims.
Why Call a Personal Injury Attorney?
A personal injury attorney is a legal advocate who will work to help you see the bright day after any type of personal injury causes you pain and grief and it seems no one wants to help. They know what it takes to prove fault and help win your case, ensuring you get justice for your injuries in the form of compensation.
Our firm offers free consultations as well, so you don't even have to worry about paying any initial fees to discuss your potential personal injury case. You can schedule a free consultation to discuss your case with one of our attorneys and learn the best steps to take. Don't let money prevent you from taking this first step forward.
What About the Money?
Many personal injury lawyers, including the ones at the Law Offices of Vic Feazell, we work on a contingency-fee basis. They require no upfront money to start the case and get paid only when and if they win your case. This knowledge adds assurance that your attorney will fight hard for justice on your behalf and makes it stress-free to get the compensation you deserve.
What is a Contingency Basis?
Lawyers who work on a contingency-fee basis complete an agreement with their client regarding payment of legal fees. The agreement usually stipulates the percentage of your earnings that your attorney will receive if your case is successful. If your lawyer does not succeed at winning your case, you don't pay a penny.
A personal injury attorney believes in you and your case. That's why they agree to sign the contingency fee agreement in the first place. Paying a lawyer after you've been injured at the hands of another person should never be a worry.
Now, with the help of contingency-based lawyers, it's not. Our firm believes in providing high-quality and knowledgeable legal representation to injury victims, regardless of their financial situation. Let us put our experience to work for you so that you can focus on healing.
Schedule your free consultation at (254) 938-6885 with the legal experts at the Law Offices of Vic Feazell, P.C. and pursue justice after you've been injured at the hands of another person.