Waco Motorcyle Accident Lawyer
PROTECTING THE RIGHTS OF MOTORCYCLISTS INJURED BY NEGLIGENT MOTORISTS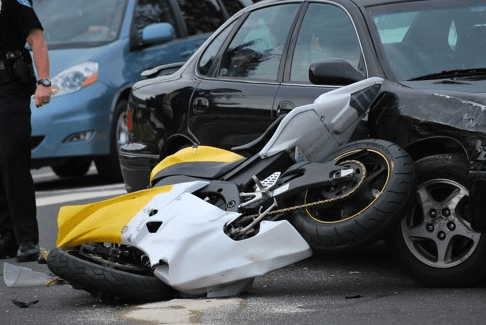 Motorcyclists assume the risk of utilizing vehicles that are much smaller than cars and that lack all but the most basic safety features. However, motorcycle riders still deserve respect from other drivers as well as a safe driving experience. Unfortunately, due to issues such as reckless drivers, unsafe roads, and auto defects, thousands of motorcyclists suffer devastating injuries on the road every year.
On This Page:
Request a free case evaluation by calling (254) 938-6885.
WHAT AN ATTORNEY CAN DO FOR YOU
Thankfully, those who are injured in motorcycle accidents caused by other people are often able to receive compensation for the costs of their damages. If you have been involved in a motorcycle accident, our Waco motorcycle accident attorneys at the Law Offices of Vic Feazell, P.C., understand just how daunting your situation can feel, and we are dedicating to providing motorcycle accident victims with the help they need.
TYPES OF DRIVER NEGLIGENCE THAT CAN MAKE YOU ELIGIBLE FOR COMPENSATION
Although a number of issues could lead to motorcycle accidents, they are often the result of other drivers' negligence. At the Law Offices of Vic Feazell, P.C., we have considerable experience helping injured motorcyclists take action against unsafe drivers, including those who cause motorcycle accidents due to the following:
Reckless driving
Failure to yield right-of-way
Failure to stop at stop lights or signs
Failure to check before making a turn or changing lanes
Additionally, motorcycle riders can also be harmed by auto defects or highway defects that cause them to lose control over their bikes.
LAW OFFICES OF VIC FEAZELL, P.C.: DEDICATED TO PROTECTING YOUR RIGHTS
If you have been the victim of a motorcycle accident caused by someone else, you don't have to face the consequences on your own. Contact our Waco motorcycle accident attorneys of Law Offices of Vic Feazell, P.C., at (254) 938-6885 today to talk to our dedicated legal team about your case and learn more about your rights and options in this difficult situation.
For more information, please give us a call without delay.
Related Articles:
Read From Our
Many Satisfied Clients
If we don't put money in your pocket, you don't owe us anything.
Best representation

Eva D.

Prompt, informative attention throughout the entire legal process.

Eva J.

No one comes close to holding a candle to this law firm.

Thyssen K.