Waco Product Liability Lawyers
When you buy a new product, you have every right to expect it to be safe for use. Unfortunately, it is not uncommon for dangerous or defective products to be released to the general public, potentially leading to devastating injuries for consumers. In these situations, product liability laws are an important safeguard for ensuring that those hurt because of unsafe products do not have to shoulder the cost of their damages without the just compensation they deserve from the person or entity at fault for the dangerous item.
Victims of injuries caused by defective products can file product liability claims in order to receive compensation for their pain and suffering. If you have been hurt due to a product defect, our Waco product liability attorneys understand the struggles you may be facing, which is why we are committed to helping you seek justice.
Schedule a free consultation at our Waco office by calling (254) 938-6885.
What Are My Options If a Product Has Injured Me?
Product manufacturers have legal obligations to ensure that they only create and release products to consumers that are safe. Sometimes, however, manufacturers are negligent and allow dangerous products to be put on the market. If this has happened to you, then you might actually qualify to receive financial compensation from the negligent manufacturer or distributor to cover the costs of your losses.
PRODUCT LIABILITY CASES WE HANDLE
At the Law Offices of Vic Feazell, P.C., we have the skills and resources to provide knowledgeable, effective legal representation for clients facing a wide range of product liability cases, including those involving:
Dangerous drugs
Toxic food products and containers
Dangerous childcare products and toys
Defective vehicles
Manufacturing defects
Design defects
Marketing defects
WHAT TO EXPECT IN A PRODUCT LIABILITY CLAIM
Product liability cases involve a wide range of injuries that depend on the nature of the accident. Taking dangerous drugs, for instance, can cause various illnesses, while a defective braking system can cause a car accident resulting in broken bones.
Injuries commonly associated with product liability include broken bones, head and brain injuries, spinal cord and neck injuries, cuts and abrasions, loss of limbs, and burns. Injuries can be mild and heal in a matter of days, but that can also be severe and require lifelong medical care. Some defective products cause death.
When you hire a personal injury lawyer, they are tasked with the responsibility of gathering evidence to determine and prove liability. A defective or dangerous product can be caused by the negligence of a designer, manufacturer, or even the store that sold the product. It's important to hold onto all the parts and packing that came with your product so an attorney can determine what kind of claim needs to be filed.
Through a product liability claim, our attorneys can help you recover the following damages:
Pain and suffering
Disability
Physical therapy
Medical bills, including costs of surgeries, prescription medication, and hospitalization
Lost wages
It can be challenging to navigate a product liability claim on your own, especially because you will need to prove that the product directly contributed to your damages. Many product designers or companies attempt to evade responsibility by alleging that victims failed to use the product as it was intended. Our lawyers can protect you from these allegations and fight for your rights while you concentrate on healing.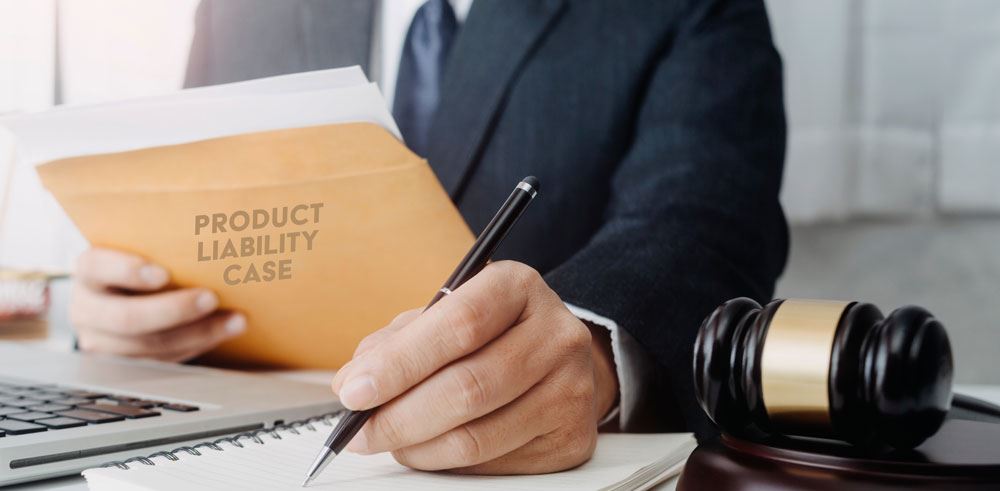 SECURING COMPENSATION FOR INJURED VICTIMS
If you or someone you know has suffered an injury as a result of a dangerous or defective product, you may be able to secure compensation to help you pay for your medical treatment and other damages. Contact our skilled lawyers of the Law Offices of Vic Feazell, P.C., today by calling (254) 938-6885 to learn more about filing a personal injury claim in Waco.
Discuss your legal needs with us by contacting us today.
Read From Our
Many Satisfied Clients
If we don't put money in your pocket, you don't owe us anything.
Best representation

Eva D.

Prompt, informative attention throughout the entire legal process.

Eva J.

No one comes close to holding a candle to this law firm.

Thyssen K.