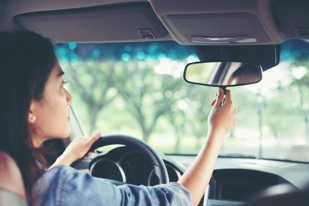 Nearly all drivers are guilty of distracted driving at some point or another. However, just because it's common should not take emphasis off of the fact that these behaviors are extremely dangerous behind the wheel.
The CDC defines a driving distraction as anything that takes a driver's hands off the wheel, eyes off the road, and mind off of driving. With this in mind, here are some ways that drivers can eliminate distractions so that they stay safe on the road.
Get Situated Beforehand
Make all adjustments before you begin your journey so you don't have to worry about it while you're driving. You should double-check your mirrors, seat position, climate control, and GPS before hitting the road. In addition, make sure children are properly secured with car seats or seatbelts; pets should be confined in cages.
Avoid Eating or Drinking
Eating and drinking while driving takes your hands off the wheel and mind off of driving. To avoid this, try to eat beforehand or wait until you reach your destination. If you need to eat on the go, just remember to snack smart. Pack foods that you can easily hold with one hand, such as granola bars.
Put the Electronics Down
The use of electronics is a major cause of driver distraction. To avoid the temptation of using your device while behind the wheel, turn your ringer off while you're driving and put your device somewhere that you can't see the screen light up. Remember, texting and driving is illegal in Texas. Those who violate this law may face fines as well as put others on the road in danger.
Pull Off the Road If You Need
If you need to make any sort of adjustment while you're driving, simply pull off the road when it's safe and do so once you're at a complete stop. It's better to do this and add a few minutes to your travels than risk distracting driving.

If you or a loved one is injured in a distracted driving accident, you need the legal representation of our experienced Austin car accident attorneys. We believe that negligent drivers should be held accountable for the accidents they cause.

Our team of legal advocates will fight hard on your behalf to help you obtain the maximum compensation you need to recover physically.


Contact the Law Offices of Vic Feazell at (254) 938-6885 to schedule your free consultation. You can also fill out our online contact form and we will get back to you shortly.