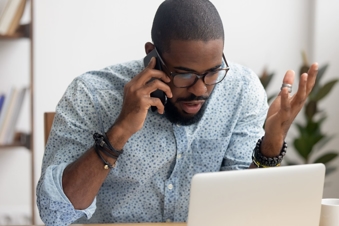 Being injured in a car accident can be a scary and traumatic experience, but the obstacles will not end there. Oftentimes, the at-fault driver's insurance company will try to contact you within hours of the accident to pry you for details about what happened.
If this ever happens to you, it's important to remember that there are dangers to giving out a recorded statement to the insurance company that is investigating your claim.
Statements Only Benefit the Insurance Company
The insurance adjuster may lead you to believe that giving a recorded statement is required after the accident. However, you are absolutely not obligated to do so. After the accident, you may still be in shock. The insurance company will try to catch you in this state while your guard is down.
Many of the questions that the adjuster may ask you cannot be answered so soon after the accident. The insurance company knows this and will use it to their advantage. For example, you may be asked what injuries you sustained in the accident. However, it may be too early to tell the full extent of your injuries or if you will suffer from permanent damage.
Before discussing injuries and symptoms with the insurance adjuster, you and your attorney will discuss your these matters together and look at medical records first to determine full damage amounts. Then, your attorney can write a demand letter and begin negotiations on your behalf.
Remember, even if you do not give a recorded statement, everyone you say to the insurance adjuster will be written down. If you did not have time to retain a personal injury attorney before the insurance company calls you, make sure only to provide them with basic information, including:
Full name

The date that the accident occurred on

Where the accident took place

Make and model of the car

Your contact information
Get Legal Advocates on Your Side
Before you give any sort of statement to the insurance company, recorded or not, always retain an experienced car accident attorney who can ensure that the insurance company does not take advantage of you during these vulnerable times.
Our firm is proud to represent you during times like these. We will work on your behalf to ensure your case is protected and help you walk away with the compensation you need to rebuild your life.
Contact the Law Offices of Vic Feazell at (254) 938-6885 for skilled legal advocates on your side of the court.