Austin Drunk Driving Accidents
INJURED? CALL OUR AUSTIN CAR ACCIDENT LAWYERS AT

(254) 938-6885

.
With hundreds of marketing campaigns and enforcement agencies cracking down on drunk driving, it may surprise many people to know that drunk driving is still a very serious problem in the U.S. Unfortunately, the reality is that drunk drivers cause serious car accidents all too often, forcing innocent people to suffer for their reckless actions.
At the Law Offices of Vic Feazell, P.C., we understand how devastating being the victim of such an accident in Austin can be. However, victims of drunk drivers and their families should know that these negligent drivers can be held accountable for the physical, emotional, and financial repercussions they cause.
Discuss the details of your case during a free initial consultation: Call (254) 938-6885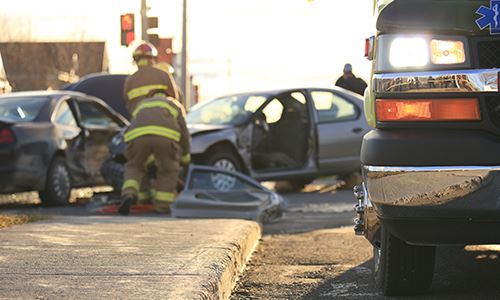 TWO KINDS OF LAWSUITS THAT CAN BE FILED
While many people are aware that drunk drivers can face criminal charges and penalties after driving under the influence, far fewer are aware that these drivers and the institutions that negligently served them can also be held civilly liable.
While filing a lawsuit against a driver charged with a DUI or DWI only involves the driver in the situation, a dram shop liability claim contends that a person or business provided the inebriated individual with alcohol when there were clear signs of intoxication.
Recovering Compensation for a Drunk Driving Accident
Even as you are just beginning to recover from the initial trauma you sustained in the accident, there is a good chance you are already dealing with some of the more overwhelming financial burdens that come to be associated with your injuries.
Bearing that in mind, our legal team in Austin can help you pursue the compensation you will need to offset the following:
The full cost of any medical care you undergo
The amount of income you lose while recovering
Any diminishment to quality of your life
Our legal team in Austin understands that this is likely to be a difficult time for you and your family right now, and we can help you pursue legal action against the party responsible for the drunk driving accident so that you can put this legal matter behind you once and for all.
PURSUING FAIR COMPENSATION FOR INJURED INDIVIDUALS
As the victim of a drunk driver, you are likely facing a difficult recovery. At the Law Offices of Vic Feazell, P.C., our Austin personal injury lawyers believe the victims of such accidents deserve fair compensation and justice after being so unduly harmed. If we don't recover compensation for your claim, you don't have to pay us a dime under our contingency fee policy.
Speak with us today to find out how we might be able to help you in the aftermath of a drunk driving accident.
Recommended Reading:
Read From Our
Many Satisfied Clients
If we don't put money in your pocket, you don't owe us anything.
"I was involved in my case as if I was on the team, and that made me feel comfortable with them."

Marquisha D.

"They really fought for me to ensure I received what I was entitled to. If you want a law office that cares about you and not a quick buck this is definitely the office for you."

Sonya D.

"I highly recommend Jonathon Zemek, the paralegal that worked on my file and kept me updated on a consistent basis. I am happy with the outcome and their professionalism throughout the whole process."

Monica R.W.