No-Zone Truck Accidents in Texas
AWARD-WINNING AUSTIN TRUCK ACCIDENT ATTORNEYS
Every commercial truck driver must contend with the areas surrounding their vehicle; these areas are called "no-zones." These no-zones are also referred to as "blind spots," because the trucker is incapable of observing them while driving. With this knowledge in hand, Austin truck drivers are expected to exercise extreme caution when passing or suddenly slowing down. Unfortunately, a devastating truck accident can easily occur if a truck driver suddenly switches lanes or applies the brakes when another vehicle is in their no-zone.
If you or a loved one has been injured in a no-zone truck accident, there is help available to you. The physical, emotional, and financial impact of the accident can be overwhelming, but our Austin truck accident lawyers are here to support and guide you through the process of seeking compensation.
The Law Offices of Vic Feazell, P.C., is here to help you pursue financial relief. Call us at (254) 938-6885 for a free and confidential consultation.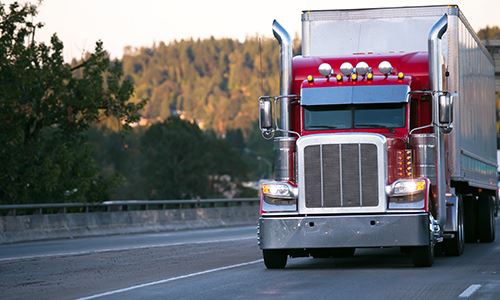 ABOUT NO-ZONE TRUCK ACCIDENTS
Drivers of commercial trucks and 18-wheelers should always practice caution with respect to their vehicle's no-zones. The following areas surrounding the truck are considered no-zones:
The small area in front of the truck
The sizable area behind the truck
The small area on the driver's side
The large area on the passenger's side
At the Law Offices of Vic Feazell, P.C., we understand how serious car accidents involving a large truck or 18-wheeler can be, and we are committed to helping victims cope with their situation.
INJURED IN A NO-ZONE ACCIDENT? CONTACT US FOR HELP.
At the Law Offices of Vic Feazell, P.C., our Austin truck accident lawyers understand how devastating a collision with an 18-wheeler can be, and we are committed to pursuing financial restitution from any negligent truck driver or trucking company.
To your case with a member of our team, call us at (254) 938-6885. Consultations are free!
Read From Our
Many Satisfied Clients
If we don't put money in your pocket, you don't owe us anything.
"I was involved in my case as if I was on the team, and that made me feel comfortable with them."

Marquisha D.

"They really fought for me to ensure I received what I was entitled to. If you want a law office that cares about you and not a quick buck this is definitely the office for you."

Sonya D.

"I highly recommend Jonathon Zemek, the paralegal that worked on my file and kept me updated on a consistent basis. I am happy with the outcome and their professionalism throughout the whole process."

Monica R.W.