AUSTIN CAR ACCIDENT LAWYER
When a mechanical system as fundamental to the safety of a vehicle as the braking system malfunctions, accident victims have every right to be angry. In most cases, there is very little that drivers can actually do to avoid an accident when their brakes malfunction, and they are often victims themselves. Bearing that in mind, liability for these accidents typically rests with the company responsible for the defect that caused the brake system to malfunction.
At the Law Offices of Vic Feazell, P.C., our Austin car accident attorneys understand the lasting implications of a personal injury claim and know how important it is for our clients and their families to obtain full and fair compensation. As such, we are here to help you take the legal action necessary to bring an aggressive claim against the party responsible for your needless pain and suffering.
To arrange a complimentary initial consultation, call (254) 938-6885.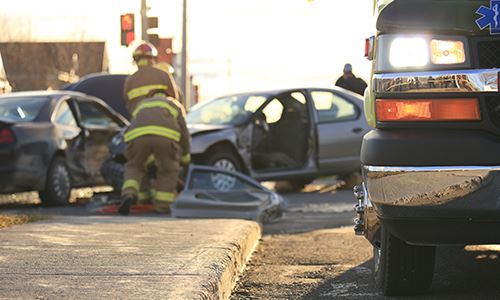 PURSUING COMPENSATION FOR INJURED VICTIMS
Our Austin personal injury team has the resources, skill, and experience you will need to take on whichever company is found to bear ultimate responsibility for your accident. We can help you pursue the compensation you will need to offset the significant costs that will come to be associated with your injuries, including but not limited to:
The medical and rehabilitative care you will need
The amount of income you lose during your recovery
Any diminishment to the quality of your life
Though this is sure to be a difficult time for you and your family right now—particularly as you just begin to understand the extent of your injuries—it will be in your best interests to get started with the legal process as soon after your accident as you are able. Time is of the essence in filing a car accident claim, and you want to make sure that you do not lose out on your chance to take legal action against those responsible.
NEED GUIDANCE? CONSULT WITH OUR WELL-VERSED LEGAL TEAM.
If you or someone you love was injured in a car accident that was caused by a brake defect or malfunction, you may be able to recover compensation to help offset some of the economic damages associated with the accident.
To learn more about what we can do to put our resources and our experience to work for you, please give us a call today.
Read From Our
Many Satisfied Clients
If we don't put money in your pocket, you don't owe us anything.
Best representation

Eva D.

Prompt, informative attention throughout the entire legal process.

Eva J.

No one comes close to holding a candle to this law firm.

Thyssen K.