SPEAK WITH AN EXPERIENCED CAR ACCIDENT LAWYER IN AUSTIN, TX
Although it is common for time, weather, and adverse events such as car accidents to cause roadways to become damaged, repairing these damages is the responsibility of local municipal agencies. Unfortunately, as we at the Law Offices of Vic Feazell, P.C., are all too aware, many roads in Austin remain unsafe to drivers due to these agencies failing to repair highway defects in a timely manner. As a result of this negligence, many innocent and unsuspecting motorists sustain serious injuries.
Accidents caused by highway defects can cause not only devastating physical and emotional trauma, but also burdensome financial costs. All of these repercussions can take a severe toll on a victim and his or her family. However, when a highway defect caused the accident, it may be possible to get financial compensation and justice from the party responsible for repairing the road.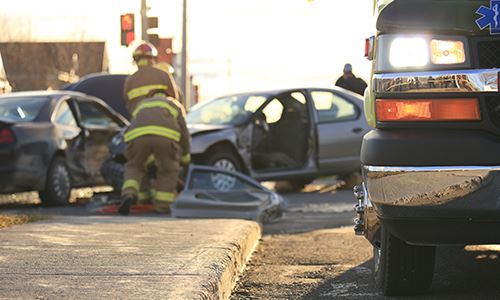 DIFFERENT KINDS OF HIGHWAY DEFECTS
Defects on a highway can be caused through a variety of factors and can manifest in various ways, including the following:
Construction negligence
Potholes
Water pooling
Uneven pavement
Inadequate signage
Municipal negligence
Missing guardrails
Shoulder drop-off
Objects on roadway
Each one of these causes of highway defects poses dangers to Austin drivers and can be avoided by the agencies responsible for the roads acting more carefully. If you have been hurt and are considering filing a personal injury or wrongful death claim, please do not hesitate to contact us today for immediate help.
DEALING WITH AN INJURY? WE AT THE LAW OFFICES OF VIC FEAZELL, P.C. CAN HELP
If you or a loved one has been injured because of a highway defect, our Austin car accident attorneys at the Law Offices of Vic Feazell, P.C., believe you might be owed financial compensation for your undue suffering. Let us help guide you through this difficult time.
You can learn more about your legal options and how we can potentially fight for your interests by calling us at(254) 938-6885.
Read From Our
Many Satisfied Clients
If we don't put money in your pocket, you don't owe us anything.
Best representation

Eva D.

Prompt, informative attention throughout the entire legal process.

Eva J.

No one comes close to holding a candle to this law firm.

Thyssen K.