Austin Whiplash Injury Attorney
INJURED IN A CAR ACCIDENT? CALL

(254) 938-6885

.
Whiplash is a painful, common side effect of many car accidents. It is caused by the sudden, unexpected movement of one's neck backward or forward, which stretches one's nerves and muscles way beyond normal, injuring the soft tissue. While many cases of whiplash only last for a few days to several weeks, sometimes this neck injury can have lasting damage that leaves you in pain or with limited mobility for much longer.
Although many people do not categorize whiplash as a major injury, it can actually have severe symptoms that can prevent you from working and returning to your everyday schedule. Fortunately, our Austin personal car accident attorneys at the Law Offices of Vic Feazell, P.C. can help whiplash victims understand their options for pursuing compensation for their medical treatment and loss of wages.
To schedule a free initial consultation, call (254) 938-6885 as soon as possible.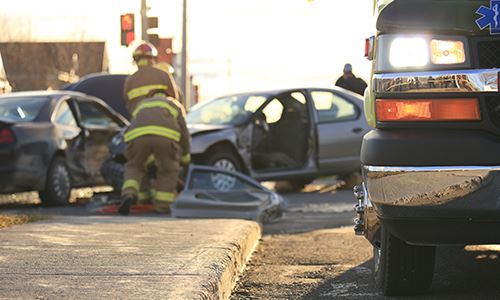 WHIPLASH INJURY SYMPTOMS
After a car accident that causes you to suffer whiplash, you may also experience the following painful health problems:
Nerve and muscle damage
Pain or weakness in the arms
Radiating back and neck pain
Disc damage, such as tears or hernias
Severe headaches
When someone else's negligent behavior leads to an auto accident that causes you to suffer whiplash, you may be entitled to financial compensation to help with your treatment costs, including medication, therapy, and even surgery.
PROTECT YOUR RIGHTS! CALL THE LAW OFFICES OF VIC FEAZELL, P.C. FOR ASSISTANCE.
If you or someone you love has developed whiplash due to a reckless driver, intoxicated driver, or other dangerous individual on the road, you could be due financial compensation for your pain and suffering. Our Austin car accident lawyers can guide you through the entire claims-filing process so that you may recover compensation for your accident.
Learn more about how an experienced attorney can help you by calling our qualified legal team at the Law Offices of Vic Feazell, P.C.
Read From Our Many Satisfied Clients
If we don't put money in your pocket, you don't owe us anything.
Best representation

Eva D.

Prompt, informative attention throughout the entire legal process.

Eva J.

No one comes close to holding a candle to this law firm.

Thyssen K.