PURSUING MAXIMUM COMPENSATION FOR VICTIMS OF AUTO DEFECTS
While many people believe that car accidents are almost always caused by the unsafe behaviors of other drivers, especially with the national emphasis on the dangers of distracted driving, our team at the Law Offices of Vic Feazell, P.C., knows that many people in Austin and across the U.S. are injured in car accidents due to defects and malfunctions. Depending on the defect, it could either cause an unsuspecting person to be involved in an accident or sustain even greater harm in an accident that occurs.
Automobile manufacturers are required to make parts and vehicles according to strict safety regulations. Thus, when they fail in this responsibility, causing innocent people undue harm and suffering, they can be held liable for the ensuing losses. By taking this action, victims of car defects and malfunctions are often able to get the compensation and justice they need.
To schedule a free initial consultation, call (254) 938-6885 today.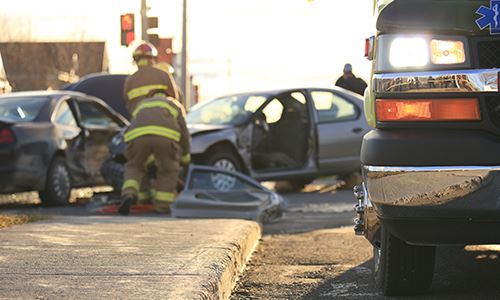 TYPES OF CAR DEFECTS & MALFUNCTIONS
Defects or malfunctions in vehicles can take a number of forms, and though they are tested for (or are supposed to be), a manufacturer's negligence can cause them to be overlooked. Some common types of defects or malfunctions that affect vehicles and their drivers include:
Seat belt injuries
Tire defects
Air bag defects
Child car seat defects
These defects are among the more common, and they can be extremely dangerous for any driver who suffers harm due to them.
HAVE QUESTIONS? GET IN TOUCH WITH THE LAW OFFICES OF VIC FEAZELL, P.C.
If your right to safety has been compromised by a defective or malfunctioning car part or vehicle, you should not have to deal with the consequences on your own. At the Law Offices of Vic Feazell, P.C., our legal team is dedicated to helping victims of car defects get the financial compensation and closure they need, and we have the skills, and resources to successfully help our clients.
Call us today at (254) 938-6885 to discuss your legal options for seeking this compensation and to find out how we can help.
Recommended Reading:
Read From Our
Many Satisfied Clients
If we don't put money in your pocket, you don't owe us anything.
Best representation

Eva D.

Prompt, informative attention throughout the entire legal process.

Eva J.

No one comes close to holding a candle to this law firm.

Thyssen K.