Driver Errors & Auto Accidents
OUR AUSTIN CAR ACCIDENT ATTORNEY CAN PROTECT YOUR RIGHTS
The majority of auto accidents are caused by unsafe drivers, whether they are drunk driving, reckless driving, or simply making thoughtless mistakes. Although the last two may seem identical, driver error can be distinguished from reckless driving. Where reckless driving typically implies a driver's conscious decision to act dangerously, driver error is unintentional though equally hazardous.
Although careless drivers do not make mistakes on purpose, they can and should still be held accountable for any accidents they cause. At the Law Offices of Vic Feazell, P.C., our Austin car accident lawyers can help people in the Austin area and throughout Texas determine their rights and options if they have been hurt by a thoughtless driver.
Tell us about your case. Call (254) 938-6885 now.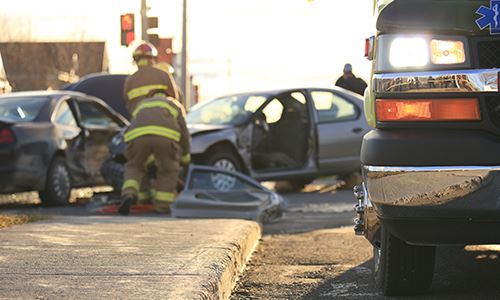 COMMON TYPES OF DRIVER ERROR
Driver errors can range from simple missteps that do not result in accidents to critical mistakes that can lead to deadly collisions.
Some of the most common types of driver error include:
Confusing the gas pedal with the brake pedal
Failing to check mirrors when changing lanes
Failing to merge properly
"Zoning out" while driving
In these situations, the negligent driver who caused the accident may be obligated to cover the victim's auto repair costs, medical bills, lost wages, and other damages. This is because licensed drivers are expected to avoid these thoughtless mistakes, no matter how unintentional they may be.
READY TO DISCUSS YOUR CASE? CONTACT THE LAW OFFICES OF VIC FEAZELL, P.C.
If you or a loved one has been injured in an accident because of a driver's error, our well-qualified Austin car accident attorneys at the Law Offices of Vic Feazell, P.C., can help you. Thanks to our contingency fee policy, we don't charge legal fees unless we obtain damages.
Contact our offices today by calling (254) 938-6885 to learn more about whether you may be entitled to compensation for your pain and suffering.
Read From Our Many Satisfied Clients
If we don't put money in your pocket, you don't owe us anything.
Best representation

Eva D.

Prompt, informative attention throughout the entire legal process.

Eva J.

No one comes close to holding a candle to this law firm.

Thyssen K.